Do you wish you could find an effective non-surgical cellulite treatment?
Congratulations, you have now – I will let you know about my Brazilian techniques that really work.
I have had extensive training and have developed techniques that have successfully treated ladies for many years in Brazil, UK and also UAE.
It is estimated that 80% of women and 20% of men have cellulite.
It can occur as small areas of dimples to large areas of dimples and skin depressions.
There are many reasons why people get cellulite.
These include genetics, poor diet, hormones, being over weight, lack of exercise, poor circulation, smoking and also drinking alcohol.
More often than not it is a combination of these reasons.
I believe in an all-round approach for treating cellulite combined with lifestyle changes.
There are a number of really effective non-surgical Brazilian methods that can treat cellulite.
Before commencing any treatment a client consultation session is essential.
This will determine the severity, possible causes and will help to decide a suitable action plan.
I recommend the following very effective methods for tackling cellulite:
1. Brazilian Lymphatic Drainage.
Gentle Brazilian massage that stimulates the blood circulation. It also helps to stimulate the drainage of lymph and eliminate fluid retention just below the surface of the skin. This massage is best performed with special Brazilian lymphatic drainage creams. These penetrate the surface of the skin to improve its appearance. My favourite creams are made by Hidramais Profissional from Brazil. This treatment is effective for minor cases of cellulite (orange peel appearance)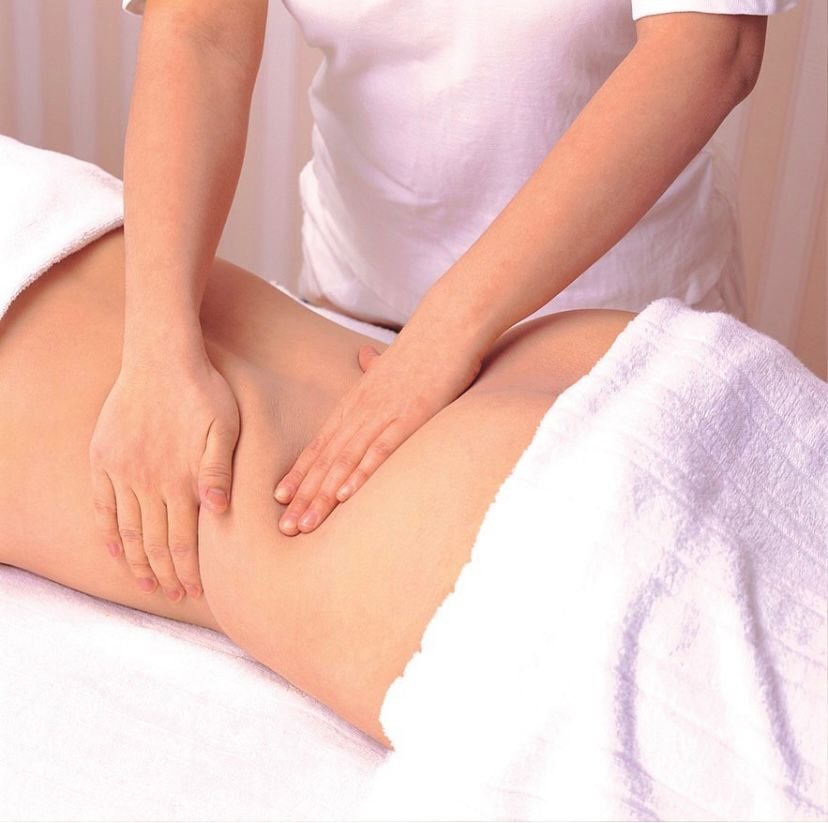 2. Brazilian Cellulite Reducing / Body Shaping Massage.
A stronger massage which helps to smoothen the skin and reduce cellulite by boosting blood flow to the skin's surface and also releasing lymphatic fluids. This method is effective for more extensive cases of minor cellulite.
3. Endermology Cellulite Treartment
This method uses a device with a small roller combined with a vacuum that lifts and kneads the skin.  It enhances blood flow to the area and also stimulates the release of lymphatic fluid from the cells.  A very effective device that I have used for many years and highly recommend is called Endosux from Brazil.
4. Radio Frequency Cellulite Treatment
Locally applied radio waves promote the improvement of blood and lymphatic circulation. Radio Frequency helps to remove fluids while increasing the production of collagen elastin. Another Brazilian device that I have used for many years is from KLD Biosistemas . It gives excellent results.
5. Ultrasound Cellulite Treatment.
Stimulates blood flow and metabolic activity. It increases circulation and drainage of toxins from the body. A very effective ultrasound device that I have used extensively is made by dgm electronica from Brazil.
Usually I recommend a combination of the above methods to achieve the best results.
Unfortunately there are no techniques to eradicate cellulite overnight.
Treatment may continue for a number of sessions depending on the severity and also the individual's response.
Appropriate lifestyle changes should support these methods.
The body will replace cellulite quickly if bad habits continue.
So it is important to combine cellulite treatment with weight loss, more exercise, activity and also by drinking more water.
Stop unhealthy habits such as smoking, drinking alcohol or eating junk food.
Remove cellulite and keep it away with this combined approach.
If you would like to find out more about Brazilian cellulite treatments I would be very happy to hear from you at fiodeouroskincare@gmail.com
or leave a message on the fiodeouro.net WhatsApp button. (Ladies Only).
Read more about me and Fio de Ouro here.
Get more beauty tips here
Thank you for reading my blog. Please share it.
Please check back regularly or register on fiodeouro.net to be notified of posts by email.